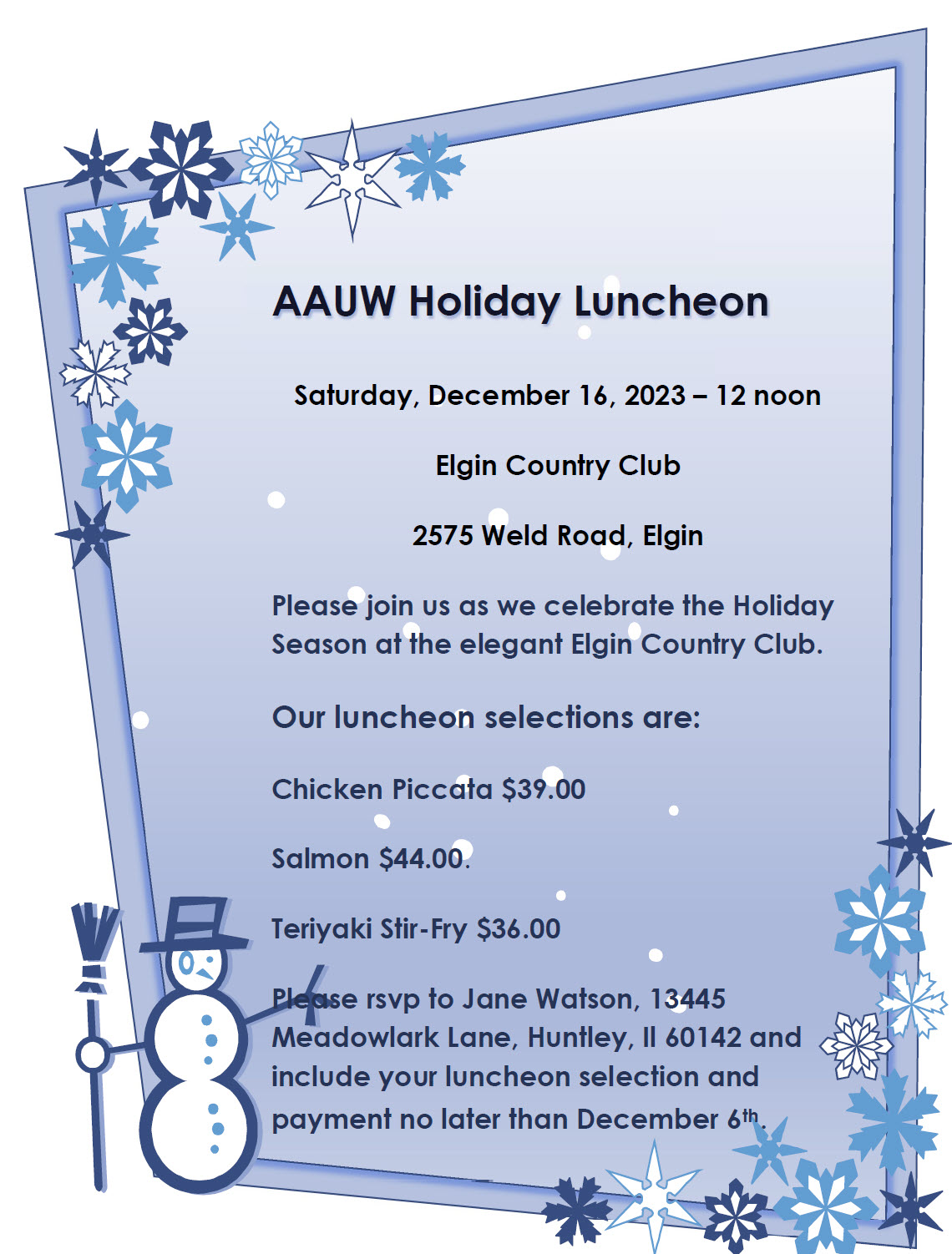 MEMBERSHIP
Membership is open to all graduates having associates or equivalent baccalaureate degrees from accredited colleges and universities.  An undergraduate student enrolled in a regionally accredited educational institution shall be eligible for student affiliation.
Shape the Future
Now is the perfect time to invite prospective members
Click here for details.
MISSION STATEMENT
AAUW advances equity for women and girls through advocacy, education, and research.
VISION STATEMENT
Equity for all.
DIVERSITY STATEMENT
In principle and practice, AAUW values and seeks a diverse membership.  There shall be no barriers to full participation in this organization on the basis of gender, race, creed, age, sexual orientation, national origin or disability.